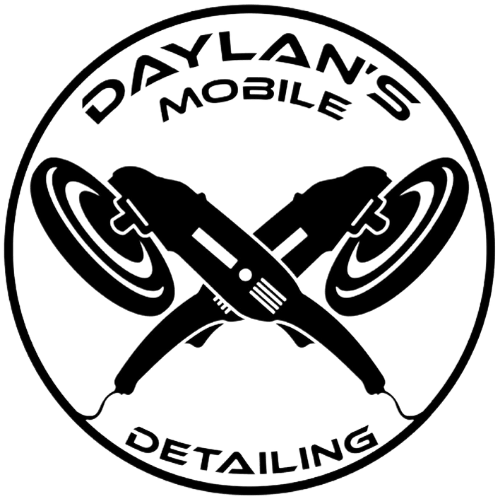 Daylan's Mobile Detailing — Full Terms & Conditions of Service
Daylan's Mobile Detailing seeks to provide all of our clients with expert service and elite results, amongst a top tier experience. We would like to take this opportunity to thank you for considering our services and thoroughly disclose our terms and conditions of our business criteria. We hope you will find these policies listed below helpful and informative in explaining the extent of our full range of services.
QUALITY OF SERVICE
We want you to be satisfied with our service. We strive to have the highest quality, results, and customer service; however, we are not perfect. No service offered are guaranteed to completely restore the vehicle to any previous or new condition. We will try our absolute best to restore the vehicle to the best condition possible and within the constraints of our resources, time, and expertise. If, after the final inspection, you find our service unsatisfactory, please contact us within 24 hours so we can address your concerns. Daylan's Mobile Detailing will not be held liable for any concerns after 24 hours of job completion or if you did not complete the final inspection with us. No exceptions.
By scheduling any service with Daylan's Mobile Detailing you hereby agree and understand to all terms listed on said agreement.
ACCURACY OF SPECIFICATIONS: Estimates are based on the accuracy of the specifications provided to us by you, the customer. If we discover after accepting the job or vehicle that modifications need to be made, we will notify you immediately, at which time a decision will be made whether there will be additional costs and how you wish for us to proceed. Any verbal requests or orders by the customer will be accepted, but in the absence of supportive documentation, Daylan's Mobile Detailing will not be responsible for verbal mistakes. EVERYTHING MUST BE IN WRITING, Daylan's Mobile Detailing will not accept responsibility for the inaccuracies in orders telephoned in by the customer. Estimates given by any of the staff at Daylan's Mobile Detailing, on the phone, email, or otherwise when the vehicle is not present are considered blind-estimates and final pricing is subject to change based on the true nature of the job and condition of the vehicle, service, etc. We make every effort to quote a job accurately; but in the event of unforeseen circumstances or costs, we will notify you if there will need to be cost adjustment or if delays will result.
GENERAL TERMS AND CONDITIONS, TERMS OF PAYMENT, LEGAL FEES, AND DISPUTES: The customer agrees to make FULL payment including any and all fees, surcharges, taxes or outstanding balances prior to the release of the products or vehicle immediately after completion of all services, both vehicle and non-vehicle related. The vehicle or products will not be released until full payment has been processed accordingly. Any invoice that is not paid at the time of order or delivery is considered past due and the customer is responsible for all collection fees including but not limited to attorney fees and court costs for unpaid balances at the interest rate of 18% per annum. This is not an expectation contract and we are not responsible for buyer's remorse. By accepting the product or vehicle you are accepting the job as complete and that the performance is satisfactory. You are responsible for inspecting the product, service, and or vehicle upon receipt. Customers shall identify to Daylan's Mobile Detailing in writing any dispute concerning an invoice within 3 days of the date of the invoice. If disputes are not identified in writing within the three-day time frame the customer has accepted the job and the invoice. Customers must contact Daylan's Mobile Detailing of all work in dispute, accompanied by written explanation. After investigation, if an error is found on our behalf, we will make appropriate corrections.
Daylan's Mobile Detailing is not responsible for loss or damage to vehicle or articles left in vehicle in case of fire, theft, accident or any other cause while in our care. We do not accept responsibility for consequential damages or loss of any kind related to the sale, installation or delivery of our products/services. It is the client's responsibility to read our Terms & Conditions available on our website prior to contacting Daylan's Mobile Detailing LLC to perform any services. All quotations are valid for 30 days unless otherwise specified.
DAMAGE OR LOSS, INSURANCE:
The Owner shall be responsible for ensuring that appropriate motor vehicle insurance coverage, including physical damage coverage, is current (non-expired) and in effect for the term of this Contract, and whilst under the care and supervision of Daylan's Mobile Detailing, and shall provide proof of such coverage. If the Owner does not maintain appropriate motor vehicle insurance coverage for the Vehicle for the duration of the term of this Contract Daylan's Mobile Detailing will in no event be liable to the Owner for damage to the Vehicle.
Daylan's Mobile Detailing shall not be liable for consequential, indirect, special, incidental or punitive damages under any circumstances.
Daylan's Mobile Detailing will not be liable for loss or damage occasioned by gradual deterioration of the vehicle due to exposure to the elements, "acts of God", natural wear/tear, or neglect of maintenance.
Daylan's Mobile Detailing LLC. shall not be responsible for the loss of or damage to the vehicle, or injury to persons occurring in or about the vehicle, by reason of use or operation of the vehicle by the Owner or other persons not employed by Daylan's Mobile Detailing, or by reason of the acts, omissions or negligence of the Owner or other persons in and about the Vehicle.
PRE-EXISTING CONDITION AND DAMAGE "I HEREBY AGREE TO INDEMNIFY AND HOLD HARMLESS "Daylan's Mobile Detailing LLC", ITS OFFICERS, DIRECTORS, EMPLOYEES, VOLUNTEERS, AGENTS, SUCCESSORS AND ASSIGNS FROM ANY AND ALL CLAIMS I AND ANY ATTENDING FAMILY OR CHILD UNDER MY GUARDIANSHIP, MAY HAVE ARISING OUT OF PARTICIPATION IN THE VOLUNTEER ACTIVITIES, REGARDLESS OF WHETHER SUCH LIABILITY MAY ARISE SOLELY OUT OF NEGLIGENCE OR CARELESSNESS ON THE PART OF "Daylan's Mobile Detailing LLC" AND ITS OFFICERS, DIRECTORS, EMPLOYEES, VOLUNTEERS, AND AGENTS, INCLUDING STRICT LIABILITY. "You agree to hold Daylan's Mobile Detailing harmless for any damage or claims whatsoever to the vehicle, regardless of whether such damage or claims arise solely out of negligence or recklessness on the part of Daylan's Mobile Detailing LLC. while in in our care."
PAYMENT TERMS: Customer or assigned agent completing the Customer Information sheet agrees that they are the responsible party for payment of services requested. Customer or assigned agent agrees to make full payment prior to vehicle release and agree to be responsible for all collection fees including attorney fees and court costs for any unpaid balances at the interest rate of 18% per annum. Any custom ordered materials for the customer's job are required to be paid for 100% prior to the order for the film before the work will be performed and are non- refundable. Any custom ordered window film for any project is paid for by the customer 100%, prior to ordering the product. WE DO NOT ACCEPT CHECKS unless they are paid via certified funds and are pre-approved in writing by Daylan's Mobile Detailing. A fee of $35.00 will be charged for any returned checks, in addition to the amount due. Any request changes to the description of services stated above need to be in writing and any additional charges incurred will be charged accordingly. Customer will pay the remaining balance including any additional cost or fees upon completion of the job prior to release of the vehicle.
Any credit/debit card payments will be subject to a 3.5% fee. NO EXEPTIONS
NJ Sales Tax is collected on all services, jobs & products (Unless provided with a tax exemtion form)
Mobile & Drop Off Service Terms
Daylan's Mobile Detailing's Mobile Division requires all visiting locations to have the following: An ample amount of space to perform our service, permission to be on- premises if you are not the owner; and a safe location as well as safe conditions to service your vehicle. A properly functioning and accessible water spigot is required as we do not carry water tanks. If we arrive and the previously mentioned conditions are not met, we reserve the right to reschedule the service at a later time/date that works for both parties. In addition, there will be a $50 rescheduling fee. If the service is provided at your home, please make sure to have all vehicles that will be leaving adjusted so we do not have to break down our setup to allow them to move.
We require payment to be made in full on the day of the scheduled service immediately upon completion of the service. If the customer is not present, they can leave payment in cash, or we will reserve the right to process payment on the card used for the deposit for the total remaining balance upon completion of the service. Failure to pay in full on the same day will result in a 10% late charge accrued each month if left unpaid.
CANCELLATIONS
Service by Daylan's Mobile Detailing is by scheduled appointment only. As a result, it is required to put down a Credit/Debit Card to reserve a specific time slot. The time reserved for cancelled services can be difficult to fill within 24 hours of the scheduled service. Accordingly, cancellations within 24 hours before the scheduled service are subject to a cancellation fee & forfeiture of the deposit.
Deposits are typically 20% of the total service amount and are non-refundable.
We require a 24-hour notice to cancel any booking/detailing service. Failure to do so will result in forfeiture of the deposit paid.
We reserve the right to charge up to 1/2 of the scheduled detailing service if canceled by the customer on the day of said scheduled service unless extreme circumstances could not allow you to keep the scheduled service – the decision is based solely on the discretion of Daylan's Mobile Detailing.
We reserve the right to charge $100 non-refundable retainer if the customer has canceled and rescheduled multiple times.
We reserve the right to alter or amend a booking time/date without penalty but wherever possible, and we will inform the client as soon as possible.
We reserve the right to alter a booking or move a booking in accordance with weather conditions and/or equipment failure without penalty to the company or client. Our estimated time of arrival for our mobile services may depend on the weather, traffic, or other unforeseen circumstances. We will contact you on the day of the appointment if we are running late or ahead of schedule.
For your safety, please keep a safe distance, at least 10-15 feet away from our work area to avoid any trip, slip or other safety hazards. If you need to speak to us while we are working on your vehicle, please make sure to get our attention from a distance. We try to pay attention to our surroundings. We just don't want you to get hurt by tripping over hoses, cords and other hazards.
Vehicle Terms
All personal belongings, money, and other significant items from your vehicle must be removed prior to any type of detailing. You must remove large amounts of trash and other debris from your vehicle prior to having it serviced; or you may incur an additional clutter clean-up fee at a minimum of: $25.
If areas such as the center armrest storage or glove compartment are not cleared, we will not be able to clean them due to the customer's private personal belongings.
Due to child safety, we will not remove, replace, or install car seats under any circumstances. We ask that our clients remove car seats and booster seats before we arrive. Should the car seat be left in the vehicle we will do our best to clean around the car seat but can't promise your total satisfaction.
We reserve the right to charge each vehicle according to its condition, the type of vehicle and the customer location.
We reserve the right to amend any price during the detailing should it differ from the original price (with discussion with client beforehand).
Additional fees will be applied to all jobs that involve excessive pet hair, sand, dirt, stains, or other levels of excessive build-up.
Pet hair and sand are two of the toughest items to remove from a vehicle. Full removal of either element is not guaranteed with any of our service offerings. However, on most occasions, we are successful at removing visual traces of both elements.
We make no guarantees when it comes to the removal of stains and/or odors from vehicles. We aim to please so we will try our best. Please be aware that some upholstery and carpets are beyond cleaning and may not completely clean up as expected. Some stains are permanent. We may consult you on what can and can/ cannot be done in regard to your vehicle's interior.
Odors cannot be removed by cleaning alone. They must be treated with ozone treatment and may require attention from a specialist at an additional cost.
When it comes to windows, we try to be our best. But from time to time and depending on temperature windows may have a film. Please allow the car to cool and then take a microfiber towel and wipe the film off, if you see streaks. We do apologize for any inconvenience this may cause; this is simply the nature of how window cleaning chemicals/ temperature/ environment work together.
We are not responsible for damage due to heavily soiled, stained or damaged interior components, such as dash buttons, steering column buttons, carpets, floor mats, headliners, knobs, leather, vinyl, plastic, glass, or any other interior surface or fixture. Such areas may be so caked with dirt, grime, and makeup that cleaning may result in these buttons and knobs losing their markings.
The headliner is gently cleaned, however, there may be remaining stains. The glue used for headliners will start to release if cleaned more aggressively or with stronger cleaners. Please understand that headliners may not come completely clean due to this reason. If you choose to clean them at your own risk, they may look clean but will sag over time due to the glue being compromised.
We are not responsible for baked-on brake dust that cannot be completely removed either on the surface or deep within the wheel. Some wheels are beyond cleaning and may need to be repaired or replaced.
Bird droppings, bug splatter, sap, and tar will chemically etch into your vehicle's paintwork if left for a period of time. This will result in a deep chemical mark on the paintwork that may need additional work to safely remove, or otherwise be permanent damage. In some cases, the mark cannot be removed completely without comprising the clear coat.
Exterior black or grey, textured or smooth trim pieces may be beyond restoring and will have to be replaced. We try our best to restore the plastic to its original color and luster.
Any wax, sealant, or coating not properly cared for will not last its intended durability length. We recommend safely hand washing.
We will not tolerate any verbal or physical abuse under any circumstances and will take the relevant actions should any such behaviors be encountered. We reserve the right to terminate service at any given time for any reason.
Unused Materials
If you have booked, approved, and confirmed service with Daylan's Mobile Detailing that requires supplies to be ordered such as ceramic coatings, paint protection film, window film, vinyl, paint, and other custom automotive items – you may be responsible for a materials fee if those items are specially ordered and then not used in your service.
Price, Labor, Material Increases:
Due to the nature of our industry, material costs are always a moving target as well as current cost of living, employee wages, etc. therefore Daylan's Mobile Detailing reserves its right to update, change, and amend pricing without notice.
Vehicle Pick up & Drop Off Service
The Customer assumes all responsibility for any and all existing damage on the vehicle. The vehicle owner will ensure that the vehicle is in good operating order prior to pick up. Any service charges or fees related to the mechanical or electrical failure of the vehicle will solely be the responsibility of the customer. The customer will ensure that all of the vehicle indicator lights, lamps, and bulbs brakes, and safety controls are in proper working order.
The vehicle must contain enough fuel to complete the pickup and return trip and it is the Customer's responsibility to ensure that the vehicle has enough fuel for the trip. If fuel needs to be added to the vehicle, the customer will be billed for the fuel that has been put into the vehicle in addition to a $25 fueling charge. Any and all toll-road fees for both the return and pick up trip will be the responsibility of the customer.
The vehicle must be compliant with all registration and insurance guidelines according to the vehicle's state of registration.
Paint Correction, Polishing & Scratch Removal
Paint correction by its definition, is the removal of defects in the paint surface of the vehicle.
Some scratches may be too deep to remove safely. We will always do our best to minimize them but at the risk of removing too much clear coat, we will always lean on the side of caution. It is better to live with a scratch VS taking away too much clear coat. There is only so much clear coat on a vehicle and it can be VERY easy to remove too much material. Once the clear coat is breached and removed, the vehicle panel will need to be repainted.
The amount of labor your vehicle needs to get it looking its best is different for every vehicle. That is why we can never quote you a flat rate price over the phone or on the internet – Those are considered blind estimates and final pricing may be discussed at the time of the appointment or during an in-person consultation.
Paint Enhancement: This is a single very quick polishing of the surface, usually to remove light oxidization or minor surface imperfections. This is not a paint correction service.
One Step Paint Correction: This is a basic paint correction service. This will typically remove 50-65% of minor imperfections in the vehicle paint. The effectiveness of this service is typically measured by how hard or soft a vehicle's clear coat is. This is what most vehicles 2 years or older need that have not been protected and been washed incorrectly. (Many German vehicles or other vehicles with hard clear coat will require a 2-step process)
Two-Step Paint Correction: This is a full paint correction service; you can typically expect 90-99% defect removal for this service. It is comprised of a compounding stage AND polishing stage across the whole vehicle. This gives us the ability to remove deeper scratches and imperfections. Be advised, some imperfections may be SO DEEP that they even still cannot be removed with a 2-step correction. (There is no guarantee of the percentage of correction we can achieve)
Touch Up Paint
Daylan's Mobile Detailing LLC offers application of touch up paint services. Touch up paint must be supplied by the customer. Touch Up Paint is NOT a fix for proper body work. Touch up paint is designed strictly to mask coloring defects. It will not fill deep scratches, chips or other large paint defects.
NOTE: All of the services listed here, may still not remove every single defect on your vehicle. The reason we set this expectation is so that you know exactly what you are going to get for your money. It is always our goal to provide you the most amazing, crystal-clear finish in your paint, but we also need to make sure that we set correct labor rates to ensure the business is able to operate without being in a deficit.
Wheel & Rim Ceramic Coatings
Daylan's Mobile Detailing shall not be held liable for lug nut, stud, threads, axle, brake, Tire Pressure Sensors, ABS Sensors, Speed Sensors, Suspension Components, or other component failures.
There is always an inherent risk that a lug nut will strip or cross-thread during the removal or reinstallation of a wheel. There is also a possibility that the wheel studs will strip, cross-thread or snap off/break during the removal and reinstallation of a wheel. The customer will be responsible for the repair of these specific items if they fail during a detailing service provided by Daylan's Mobile Detailing. This is simply a "assume at risk" item that can break at any time, for any reason.
Wheel lug nuts will be torqued to OEM specifications. You must return to an automotive repair facility after 50 miles to ensure that your wheel lug nuts are retorqued to OEM specifications, as they may or may not work themselves loose during a short period of time after a vehicle wheel has been reinstalled.
Electric Vehicles
Daylan's Mobile Detailing works with different electric vehicles on a consistent basis. However, there are always new software upgrades and design changes that may not be installed on your vehicle. Please note that it is your responsibility to ensure that your vehicle has the necessary recalls and software changes addressed in addition to a full charge when dropping off.
Gtechniq Warranty & Care Instructions
THE VERBIAGE BELOW IS VERBATIM FROM GTECHNIQ'S WARRANTY DOCUMENTATION
This guarantee applies to the following professionally applied coatings for the time periods set out below:
Crystal Serum – 5 Years
Crystal Serum Ultra – 9
Years We guarantee that the above coatings will not stain or become discolored. If they do, then we will repair the damaged area(s) and re-apply the coating without charge.
Note: To uphold your Gtechniq guarantee you must visit the Gtechniq Accredited Detailer who applied your original coatings every 12 months during the period of your guarantee – unless you have changed address, if this is the case please email [email protected]. This is so that they can inspect your vehicle's finish and give you advice on the maintenance of your car. This inspection is free of charge and can be arranged at a time convenient to you.
Please note this inspection does not cover any detailing or washing and that your car should be sufficiently clean for it to be carried out.
This guarantee will not cover:
damage by collision, accident, scratches, abrasions, vandalism, stone chipping, burns, other paint/coatings or chemicals not designed for use on automotive paint

rust damage
application of the coating to matte or satin paint finishes
application of the coating other than to the exterior paintwork of a car damage caused by the application of any other coating or product over the Gtechniq coating
defective application of the coating
car manufacturer defects or work carried out to the car prior to the coating application which affects the finish of the paintwork resulting in: paint imperfections including paintwork flaking or peeling
foreign matter in the paint
an orange peel effect (paintwork appears dappled or pitted)
clearcoat separation
Note: This guarantee applies to the coatings set out in the above table only and is non-transferable.
This guarantee will not apply:
If the coating was applied by a non-Accredited Detailer

If you previously made a claim under this guarantee on two occasions
The damage takes place in a country that was not the place of purchase or where we do not distribute the coating at the time of purchase by you
Whilst we are not liable for defective product application if you have used a technician approved by us and you are unhappy both with the quality of workmanship and the technician failing to rectify, then, provided you notify us within 30 days of application of the coating by the technician, we will contact them on your behalf and help you, if we can, to reach a satisfactory and fair resolution
You do not supply us with your guarantee authentication code
This guarantee does not affect your legal rights under the Consumer Contracts regulations in relation to faulty or misdescribed goods.
To help maintain the quality of the Gtechniq coating we strongly recommend that you use our after-care products available from usa.gtechniq.com and follow our care instructions: https://guarantee.gtechniq.com/images/_pics/180410_WEB_Comprehensive_Wash_ Guide.pdf
To make a claim under this guarantee you, or the authorized technician who applied the coating, should email us at [email protected] with your name, phone number, guarantee authentication code, a photograph of, and a brief description of the damage. We may then arrange for an assessor to inspect the car during normal business hours at a location specified by the assessor.
OFFICIAL GTECHNIQ WASH AND CARE INSTRUCTIONS
Daylan's Mobile Detailing LLC Recommended Care Instructions:
Aftercare:
Note: Daylan's Mobile Detailing stocks and sells a full line of professional and consumer friendly detailing products and tools needed for proper aftercare and maintenance.
Curing time is 1 week depending on environmental conditions such as humidity and temperature. During this time, the following should be avoided:
Sprinklers: The coating will protect your clear coat from water spots. The coating is less likely to etch than your factory clear, but it can get spots during the curing process and can be costly to remove.
Parking under a shedding tree.
Allowing bird droppings, sap or pollen to sit on the car and bake in the sun.
Washing or abrading the paint
If you notice that your car gets water spots, bird droppings, tree sap etc. during the first two weeks, immediately remove it following our care instructions.
Keep in mind the coating is soft; be gentle when working on the paint.
WASHING YOUR CAR AT HOME
Gtechniq is extremely slick, this means most things will dissolve and be pulled off by Gtechniq's self-cleaning effect. Minimizing rubbing, (especially with a dry towel) on the coating will ensure its longevity. Do NOT use California car dusters or any other dry duster. Dry bird droppings, bugs and tree sap can be dissolved using alcohol type solvents and wiped off with a damp microfiber towel.
WASHING
For best results the car should be washed on a bi-weekly basis to avoid excessive contamination build-up. Use only recommended mild soaps.
Avoid high volume brush style car washes, and high PH detergent style cleaners. (We recommend Gtechniq GWash or PDP Cherry Suds)
Avoid washing in direct sunlight to minimize streaking and water spotting.
Wash from the top down leaving the dirtiest sections for last to avoid cross- contamination.
Use separate soap and sponge/mitt/towel for wheels to prevent cross- contamination.
The popular "two bucket" method is recommended for washing.
NEVER just rinse the car with a hose and leave the water droplets to dry on the surface, you will get spots.
METHODS OF WASHING
Standard Home Washing: Use a foam gun (optimal) & microfiber wash mitt to soap down the car.
Spray 'N Wash Self Car Washes: Select the high-pressure soap. Soap the car down (never use the provided brushes especially on the paint!). Rinse car off with the high-pressure rinse. Dry with clean microfiber towels. Use no other setting! NEVER USE THE FOAMING BRUSH!
DRYING
1. Always dry completely and never leave to "air" dry. Tap water contains minerals that may leave deposits creating water spots. These can be removed with a 50/50 vinegar solution.
2. Only use quality microfiber towels for best results and avoid aggressively wiping, allowing the material to absorb the water.
3. Always use a drying aide! Microfiber towels can dry scratch clear coat – mist each panel with Gtechniq Quick Detailer prior to drying.
SPOT REMOVAL
1. Never use aggressive products to polish the coating or remove surface contamination.
2. Never use excessive force to remove spots.
3. Bird droppings, tar, sap, etc. should be removed as soon as possible to avoid temporary staining or hardening on the coating. Any staining left behind from bird droppings will break down over a few days without affecting the coating.
AFTER WASHING
Do not wax the coating. It is unnecessary and the wax will not bond to the coating.
LEATHER AND FABRIC MAINTENANCE PROGRAM
1. For best results, all leather/vinyl surfaces should be cleaned bi-weekly with a leather protectant to avoid contaminant build-up and replenish the natural oils.
2. Vacuum carpets regularly and use carpet & fabric cleaners when necessary.
3. Immediately wipe off spills on leather, vinyl, or fabric.
ANNUAL INSPECTIONS
A yearly annual inspection and service of your coating is required to maintain its warranty. This should be completed by Daylan's Mobile Detailing LLC.
Annual Inspections are the recommended process for ensuring the coating is maintained and care for the vehicle is properly executed. Annual inspections should be carried out by an approved applicator within 30 days before the anniversary date of the last service to ensure peak performance. Although durable and long-lasting, annual inspections ensure maximum gloss and protection from Gtechniq coating.
Window Tinting Service Agreement
CONDITION OF GLASS PRIOR TO WINDOW FILM INSTALLATION: Vehicles must be delivered to our location clean and free of grease, dirt, oil, dog hair, debris, and free from existing window film material. A cleaning charge of $75.00 per hour will be assessed for any additional cleaning or removal of existing window film material. Daylan's Mobile Detailing LLC is not responsible for the condition of the surface the car is brought to us in. Any existing scratches, cracks or other damage will be more visible through the film, and such surface damage or imperfections may damage the film, cause the film to fail prematurely or the window film material may not adhere to the surface at all. We are not responsible for broken windows if there is prior damage prior to installation. WE ARE NOT RESPONSIBLE FOR THE CONDITION OF THE GLASS/VEHICLE PRIOR TO THE WINDOW FILM BEING INSTALLED OR WHAT IS UNDERNEATH THE WINDOW FILM ONCE IT IS INSTALLED.
WATER DAMAGE: By agreeing to service, customer understands any and all risk that may occur due to the nature of window tinting and holds Daylan's Mobile Detailing LLC non-responsible/ liable for any damage caused by water or the installation process.
RETURNS: Window film material is a non-returnable item once the material is ordered, cut and or installed per the customer's personal request. Any custom ordered window film for any project is paid for by the customer 100% prior to ordering the product. If the job is cancelled or the customer does not want the product for any reason the film cost is non-refundable. All returns are at the discretion of Daylan's Mobile Detailing LLC. If the product is a returnable item there is a 25% restocking fee for the return and will be deducted from the initial cost of the product upon the return if applicable. If an issue arises the customer must submit their complaint in writing and give Daylan's Mobile Detailing LLC the opportunity to see the issue and try and resolve the issue prior to pursuing any legal actions. Since all window film installations are customized to the customers specifications Daylan's Mobile Detailing LLC must be given the opportunity to address any issues, including removal and reinstallation, before the client issues a credit card charge backs or check cancellations. In the event that the client does request a credit card charge back or check cancellation, the customer will be liable for all legal fees and or additional costs that were incurred to Daylan's Mobile Detailing LLC. If a credit card dispute is decided in the favor of Daylan's Mobile Detailing LLC and we suffer any losses due to the client's actions the client is liable for all legal fees, court costs, etc. If the customer fails to make full payment on an invoice then the customer authorizes Daylan's Mobile Detailing LLC to remove the window film from the windows if installed. SINCE WINDOW FILM IS CUSTOM INSTALLED TO THE CUSTOMERS SPECIFICATIONS ONCE THE FILM IS CUT AND OR INSTALLED ALL CONTRACTS ARE FINAL AND NO MONETARY REFUNDS WILL BE ISSUED.
ESTIMATES: Estimates are good faith estimates and are based on the current information Daylan's Mobile Detailing LLC has at the time the estimates are given. Estimates given are good for 30 days and are subject to change.
VEHICLE INSPECTION/CONDITION: Daylan's Mobile Detailing LLC will complete a pre-inspection the day the car is delivered and alert the customer of any concerns prior to work being performed. We will also perform a post-inspection once the vehicle is completed prior to the release of the vehicle.
Daylan's Mobile Detailing LLC is not responsible for the condition of the surface the of the vehicle or the glass prior to installation. Any existing scratches, cracks or other damage will be visible through the film, and such surface damage or imperfections may damage the film, cause the film to fail prematurely or the window film material may not adhere to the surface at all. We are not responsible for broken windows if there is existing damage prior to installation.
We reserve the right to refuse any work or vehicle for any reason.
INSTALLATIONS: Window film is a pliable material that is made to be installed on glass. We make every effort to make look as clean and seamless as possible, however, there may be certain surfaces that window film will not adhere to such as plastic, rubber, dot matrix, etc. and customers are not advised to install on such areas. If the customer requests that these areas be installed, we are not responsible for the material not sticking or adhering to those surfaces and the manufacture will not warranty such items.
Per the IWFA (International Window Film Association) The glass with applied films shall be viewed at right angles to the glass from the room side and at a distance no less than six (6) feet. Viewing shall be carried out in natural daylight, not in direct sun light. The installation is deemed acceptable if all of the following are unobtrusive (effects during 30-60 day cure time should be disregarded). Dirt Particles, Hair and Fibers, Adhesive Gels, Fingerprints, Air Bubbles, Water Haze, Scores and Scratches, Film Distortion, Creases, Edge Lifting, Nicks and Tears. If any of these conditions still exist after 30-60 days we request the customer return at such time to have us evaluate the film. WE CANNOT DO AN INSPECTION OVER THE PHONE, VIA EMAIL OR THROUGH PICTURES; WE MUST SEE THE VEHICLE/GLASS AT OUR LOCATION FOR INSPECTION.
ONCE INSTALLED WINDOW FILM MATERIAL IS INTENDED TO BE VIEWED FROM A DISTANCE OF SIX (6) FEET FROM THE GLASS AND IS DEEMED AS ACCEPTABLE.
While we make every effort to get the film as close to the edges as we can, when window film is installed there may be slight gaps. This allows for the water used in the installation to be squeegeed out. This also ensures that the film edges are not raised up by contact with the frame margin, dot matrix or other moldings, etc. Contact with the frame, dot matrix or moldings can lead to peeling of the film. A gap may also exist due to the type of glass or windows that the film is installed on, which Daylan's Mobile Detailing LLC is not responsible for.
WINDOW FILM COMES IN MANY DIFFERENT SHADES, COLORS, AND OPTIONS AND IS SELECTED SOLEY BY THE CUSTOMER AND IS INSTALLED AT THEIR REQUEST. Daylan's Mobile Detailing LLC IS NOT RESPONSIBLE FOR THE CUSTOMERS CHOICE IN FILM SELECTION OR FOR BUYER'S REMORSE.
Installation time is based upon many factors including but not limited to, film selected, curing time, places where window film is being installed, size of windows, size of vehicle, complexity of installation areas and any unforeseen circumstances that may arise. We will make every effort to give reasonable time frames for instillation but reserve the right to change them at any time for any reason.
In most cases bubbles and haziness will subside in the 30-60 day cure time. We DO NOT require a 30-60 day check-up for window film. However if you see any areas of concern please return to our location with the vehicle so we can see the vehicle first hand and to be able to address any issues at that time. If you do not return within the 30-60 day required time frame to address any issues we are not responsible for the condition of the window film material or any installation issues. Daylan's Mobile Detailing LLC is the installation company only we are not the manufacture.
REMOVALS: All removals for window film are quoted separately and are based on a per hour basis. Window film removal can be very time consuming and costly and is billed as such. Daylan's Mobile Detailing LLC is not responsible for the condition of the glass underneath the film being removed or for any damage that occurs when such material is removed from the glass/vehicle. Daylan's Mobile Detailing LLC is not responsible for any damage that occurs to the vehicle at the owner's request.
WARRANTY AND MATERIALS: All materials are installed per the customer or authorized representatives request. We are not the manufacture of the product and all warranties are offered through the manufacture of the product the customer specifically ordered. For warranty information you must visit the manufacture website or brochure for specific information regarding the product(s) you ordered. Daylan's Mobile Detailing LLC is the installer of the product, not the manufacture. However, if there is something wrong with the product our manufactures do stand behind their products as do we, so please do not hesitate to contact us. Damage done to the film by the customer or any third party is not a warranty issue and will not be covered as such. Daylan's Mobile Detailing LLC is not liable for services that are contracted out to other facilities for work to be performed. If an issue arises the customer must contact that specific company directly for any warranty issues or concerns regarding that companies product or services.
AFTER CARE: Do not roll the windows down for the first 3-5 days after film is installed. You will see bubbles and haziness (the moisture between the glass and the film) in the windows until the film has fully cured. This can take 30-60 days depending upon the type of film you select and the environment your vehicle is stored in. Avoid using abrasive washing clothes as well as drying towels when cleaning the film. Do not use any ammonia-based products to clean the film, only use tint safe products. Be sure to return for your free 30-60 day check-up (ONLY IF NECESSARY). If you do need to return for any reason WE ASK THAT YOU PLEASE BRING A FRESHLY CLEANED CAR TO THE CHECK-UP SO WE CAN SEE AND ADDRESS ALL AREAS AT THAT TIME. We must physically see the vehicle or glass in person in order to address any issues, phone conversations, emails, or pictures will not suffice.
VEHICLE STORAGE FEES: Vehicles left beyond the authorized pickup day (definition of authorized pickup day: is the date vehicle is ready to be picked up and the client has been notified) will be charged $50.00 per day, per occupied space, until the vehicle or vehicles have been picked up and paid for.
VEHICLE MAINTENANCE/TOWING/TRANSPORTATION, ETC.: Daylan's Mobile Detailing LLC is not responsible for the vehicles maintenance, condition or any mechanical malfunctions that may occur when the vehicle is in Daylan's Mobile Detailing LLC possession. If a vehicle needs to be repaired or taken to a repair shop / dealership for any reason, including but not limited to: maintenance, recalls, electronic malfunctions, parts, etc. Daylan's Mobile Detailing LLC is not responsible for any of the costs and is the owners sole responsibility to pay for those costs. Daylan's Mobile Detailing LLC has permission to operate customers vehicle for services requested in work order. Operation of vehicles may include delivery, testing, and or outsourcing at difference locations.
CHANGES/CORRECTIONS/ERRORS: We reserve the right to correct inaccuracies, prices, omissions, descriptions, and errors relating to products, productions, availability and update information at anytime without prior notice.
Low-Angle Haze: Low-angle haze is a completely different sort of blurriness altogether. This type of haze refers to a fuzziness in the windows that is only visible when looking at a steep angle through the glass such as a windshield or a side window in front of you. This is not seen in all films, but it is visible in some ceramic "nano dispersion" films. To create a ceramic film of this type, the polyester film is surface coated in a solution with tiny particles of ceramic. If you were to look at them under a microscope you would see that they are not completely round, they are actually more of a pebble shape. That means that when light hits them at a very low angle there is a slight disruption in the light transmittance that causes a blurry effect. This is unavoidable!
PPF / Clear Bra Terms of Service
DRYING TIME
Your new paint protection film will take 3-4 weeks to fully cure depending on weather conditions. Do not wash the vehicle for 5 days. Wrapped vehicles should be back for an inspection within 2 weeks.
AIR & TRAPPED SLIP SOLUTION
For a period of up to 2-4 weeks, you may find small air bubbles or trapped slip solution under your film. THIS IS NORMAL. It can take up to 2 weeks, or maybe even longer in some climates before they will disappear.
CONDITION OF VEHICLE FOR PAINT PROTECTION FILM APPLICATION.
Vehicles cannot have any type of coatings on the finish. These can affect the effectiveness of eh adhesion and may cause lifting, bubbles, and other issues which are not covered under mfg. warranties. The client is aware that the design of the paint protection film is for OEM factory paint. The client waives and releases Daylan's Detailing from any warranty or damage claims where a product has been applied to a non-OEM painted surface.
PAINT
Paint may lift on repainted panel/OEM paint if improperly prepped and painted. By authorizing Daylan's Detailing to proceed with the install, the client hereby acknowledges the risk, waives any claims against Daylan's Detailing, and agrees that Daylan's Detailing will not be liable in the event that damage does occur during the installation process.
PAINT CHIPS
PPF is to prevent your vehicle from future paint chip damage. PPF installation over paint chips will look like contamination after the install due the unevenness of the paint surface. We do not recommend touch up on small paint chips due to the aesthetics of the install thereafter.
INSTALLATION
Most of our paint protection kits are computer cut using special cutting software and state of the art equipment. Precut kits involve stopping short of an edge, edges around badges, washers, and corners. The customer understands that the paint protection film is a sacrificial layer for your car and not a complete invisible layer. Customers may choose to have a custom design fit or bulk install for an additional fee.
EXPOSED EDGES & SEAMS
Although we strive to wrap all edges, some cannot be wrapped. Debris build-up over time on exposed edges/seams will be more visible on white/light- colored vehicles. Partial installs will have more noticeable debris due to exposed edges. We recommend ceramic coating your vehicle to reduce debris build-up. There is no warranty or reapplication of Film due to debris build-up
HEADLIGHTS
Headlights are not recommended for paint protection film due to HID features and some exterior coatings on the lens themselves. By authorizing Daylan's Detailing LLC to proceed with the headlight film application, customers hereby acknowledge the risk and waive any claims against Daylan's Detailing and agree to hold Daylan's Detailing harmless in the event that damage does occur during the installation process.
BADGE & EMBLEMS
Film, badge, and decal removal may cause the paint, glass, and defroster to be damaged. By authorizing Daylan's Detailing to proceed with the removal, the client hereby acknowledges the risk, waives any claims against Daylan's Detailing, and agrees that Daylan's Detailing will not be liable in the event that damage does occur during the removal process.
PAINT PROTECTION FILM REMOVAL
Paint Protection Film removal may cause damage to the paint. By authorizing Daylan's Detailing to proceed with the removal, the customer hereby acknowledges the risk and waives any claims against Daylan's Detailing and agrees to hold Daylan's Detailing harmless in the event that damage does occur during the removal process.
Old Paint Protection Film can pull paint – even if it's not that old. Be aware – if we remove PPF from your vehicle, we will NOT be held responsible if the paint lifts off the car. The risk is generally low because of the process but it can still happen!
IMPERFECTIONS
Although we strive for perfection in our installations, due to the nature of this product, some degree of dust contamination and or minor imperfections are present in every Paint Protection Film application. Also, Pre-existing flaws, such as scratches, rock chips, debris in the paint, debris in the clear coat, misaligned body panels, sanding marks are much more noticeable after the paint protection film is applied. Paint Protection Film will have minor imperfections such as slight orange peel and may also include other MFG defects from. Vehicles with 200 or more miles may have more imperfections due to mileage and use.
Some vehicles may experience adhesive marks or "silvering" where the adhesive under the film is disturbed during high amounts of stretching. Sometimes these are unavoidable.
DEFECTS
If your vehicle has surface imperfections such as rock chips, scratches or other paint defects – PPF may magnify these defects. Vehicles with touch-up paint applied will still have small air pockets surrounding deeply chipped paint. PPF reinstallation or removal will not be covered due to the magnification of defects. REMEMBER – PPF IS NOT ABOUT PERFECTION BUT ABOUT PROTECTION. We always strive for a seamless, bubble, and contaminant-free install but rest assured, some will slip by.
PRESSURE WASHER:
You must keep pressure washers AWAY from the PPF areas on the car. A pressure washer WILL lift the film off of the vehicle and causing bubbling and peeling. You must keep the pressure washer a MINIMUM of 14″ off of the vehicle. The use of a pressure washer is indicative of a large expansion of film and is immediately noticeable by our inspection team.
EXPOSED EDGES
If you have a light colored vehicle and are having PPF installed that does not come to an edge, such as a rocker panel, lower door or a partial hood/fender install you will, over time, have issues with dirt collecting on the edge of the film. This is simply due to the nature of PPF and the adhesive under the film. The adhesive under the film is also present on the edges of film. This will collect dirt over time and eventually be unable to be kept clean. This is why we always recommend the wrapping of the entire panel.
Platinum Gloss/ Platinum Matte Warranty:
Daylan's Mobile Detailing is a certified dealer for Llumar films including their PPF division. All Platinum Gloss and Platinum Matte PPF installations come accompanied with an included 10-Year limited manufacturer warranty.
Platinum Gloss Paint Protection Film
LLumar® Platinum PPF is a favorite of auto enthusiasts and purists alike, because it helps defend a new finish against damage from a long list of threats:
Flying rocks
Road salt
Sand
Dirt
Bugs
Oil, and more
Thanks to a high-shine topcoat that's made to blend with factory-fresh auto paint, this film is nearly impossible to detect when you choose partial PPF coverage. It also looks and provides incredible protection as a full wrap.
One of the best features of gloss finish LLumar Platinum PPF is its self-healing surface: swirl marks and minor scratches disappear with exposure to heat from your engine or the sun. Our hydrophobic, water-beading HydroGardTM technology provides stain resistance and enhanced durability. A 10-year manufacturer's limited warranty* covers your investment in gloss finish LLumar Platinum PPF so you can wash, wax, and drive your vehicle worry-free.
*Certain restrictions apply; see dealer for warranty details.